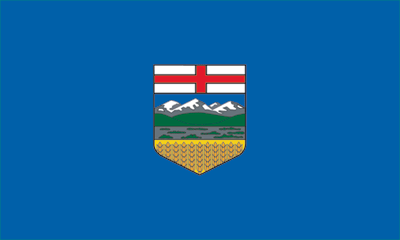 The Alberta's Occupational Safety and Health Act serves as a guideline for employers with operation involving utilization of forklifts. They are encourage to put in place a safety policy regarding the safe use of forklift trucks in the workplaces. It is very important to observe the compliance with the act. Forklift can pose very significant risks to its operator and people around the worksites. This is the cause of hundreds of deaths and thousands of injury. Thus, implementation of an act like and its execution are enforced.
Forklift certification is just as important as a driver's license. Without it, one cannot perform work. Getting a forklift training and completing the course is best way to get certified. In Alberta, as part of Canada, MOL conducts regular company inspection to check the adherence with law. The purpose is let the employer know of their responsibility and to raise awareness to the workers handling forklifts and other mobile industrial equipments.
It was reported that forklifts are the main cause of minor accidents in the workplaces. A review has been studied and it was found out that such accidents could have been prevented if a safety training program had been placed. In the cities of Edmonton and Calgary more stricter implementation of the law is imposed
Forklift Certification Contents
The certification provides you the necessary information about safe forklift operation, work efficiency and improve productivity. It must in adherence with the OHS Act and present CSA Standard B335-15. This standard is in effect across Canada.
The certification course will compose of classroom session, it could be take at the traditional way of classroom lecturing or it could also be done online, over the internet, at your own vacant schedule. The objective of the session is to impart important knowledge about the controls, operations, functions, limitation of a given type of forklift.
A testing is also given to students taking the course after the classroom session. Just like any other course, the test will measure the acquired knowledge of the students. If you fail the test, a second chance will given, depending on the training school.
As part to fully train the students, a forklift training course will include practice driving. During this test, trainees will operate the truck to get hem acquainted with its controls, feel and function, in order to prepare them for the trainer's evaluation.
The evaluation is the most crucial part of the course as students must complete a set of instruction they are assigned to perform. This include from basic machine starting, to more complex task of load handling and transporting.
Forklift Jobs in Alberta
The are numerous opportunities for forklift operators across Alberta. Being the province of having the forth largest population, working in Alberta can be your milk and honey. The province has stable economic status, making it very good place to pursue a long term career for the future of your family.
It may take time, persistence and effort to find a forklift job because you need to scour various sources and take a forklift certification before you can delve out there in the field and haphazardly test your luck. That's not the correct way getting a job. You need to get trained first operating forklifts.
In searching for job, you can visit the Alberta Learning Information Service (ALIS) for job listings. You can also use the Canada Job Bank, where you research about your career and create a profile about yourself and other information.
Requirements of Forklift Operator
Forklift Training – This is required and not optional. Every operator know that having a forklift certification is prerequisite, it is no longer optional. You may be experienced, but if you do not have a certification to prove your competency, you will be having a hard time finding a job.
Physical Endurance - driving of forklift is 75% of work in every shift. Oftentimes, when necessary, there are more work that need to finish even the 8-hour shift has ended, but it doesn't mean you are off the work, you need to render an overtime and finish the work. The job demands physical endurance and ability.
High school education or its GED equivalent – Do you know that employers prefers those candidates with numerical abilities, they want those who know how to maintain an inventory and make computation. There are more tasks that driving the truck itself. Keeping correct records can be as important as transporting the merchandise.
Prior Experience – Having employed in different companies and able to drive different types of forklifts can boost your chance of getting a high paying job. It also open wide opportunities like promotion and salary raise.
Other requirements may be asked by the employer, so better prepared about it. Learn the requirements and ready them.
Forklift Training School
The forklift training school offer students the best chance of getting certified. Their courses are designed to enhance performance of students and, instilling awareness about safety. They have their own dedicated and professional trainers.
Employers can hire a trainer to perform the forklift training onsite. This is very perfect because trainer can make his own course design based on the condition of the workplace, behavior of the workers, and types of trucks being utilized in the business operation.
The coverage of the training are around topics on rules and legislation, basic equipment controls, equipment stability and control, pre and post shift checking, safety awareness, refueling/recharging, proper parking and other topics that maybe necessary.
Conclusion
Getting a forklift certification is priority when venturing into this field. Alberta can offer long term career growth. The province is a thriving den by big business operations and transporting goods need to be handled by a certified individual. Getting trained before sending out your resume will boost your probability of landing a job. Trainees who successfully completed a course is very ideal to man their operation as they do not want to get cited with violation by authorities.
Go get a certification, include that in your portfolio, apply for a job and ask for higher salary than what's basic. And you are on your way to better career route.