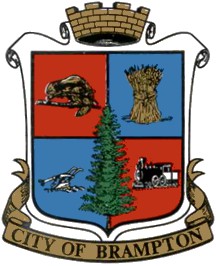 Becoming a forklift operator takes hard work and skills. You need to have a forklift license in Brampton, a city of Ontario, before you could operate one. A license is your verification that you've taken the training and completed the certification process.
Only trained personnel are required to operate the truck. It is dangerous piece of equipment that can cause serious accidents and fatalities if not driven properly. Hence, you need certification. It is mandatory that you need to be certified first!
Getting your license is not difficult as many have thought. It may take a bit your time and small amount of money. But the advantage it could give you is a big boost. It opens wide career opportunities and enhancements.
If you are seeking to get trained to drive forklifts, we've prepared this tutorial for you.
What is a Forklift License
The law requires you to have training before you can operate mobile equipment like a forklift. But how can you prove that you are trained or certified forklift operator. You need to show your evidence and this is in the form of a wallet-size card forklift license.
The license bears the name of the operator, name of the trainer, date of the training, expiration, school or company issued it, signature of the operator, classes of forklift the operator qualified to operate, contact information and photo.
Technically, license is also referred to as certification or training. It is all basically the same. Employer may refer to certification when they ask for competency, and the license is your proof of competency. Training can be the same as certification, because before you can get certified, you need to be trained first.
Getting Forklift License
The best place to get forklift training in Brampton is to get enrolled at a training school. The list of providers is below for your reference. They have wide variety of training program you can choose. Choose the one that is more appropriate to your need. The course you've selected must be matched with the type of truck you are planning to operate.

Once you've enrolled, it is mandatory to attend the formal or theoretical portion of the course. Some schools provide in-person discussion or online training. The online training is advisable when you have a tight schedule and attending a class doesn't permit you. I strongly encourage everyone to take the lecture in-person so that you can interact with others and with your trainer.

The trainer may administer a written exam to test your knowledge. This assessment process may take 1-2 hours.

As one of the component of the course, trainees must handle the forklift truck during practice driving. It is the best time to get familiar with the equipment. It is your preparation for the final step which is trainer evaluation.

The last step to get your forklift license is to get evaluated by the trainer. You need to carry out several instruction he requires you to do. You will be graded accordingly, if you can perform well, the trainer will pass you. At the end of the training course, you will be issued with a certificate of completion and license. These are your proofs that you've completed the course. When taking the evaluation and practice driving, it is suggested to wear proper clothing you are most comfortable to wear. You can wear steel-toed safety shoes and long sleeve shirt, and a hard hat.
According to the present CSA B335-15 standards, the 18-month reevaluation of operators is no longer in effect. But is replaced by the continuous monitoring of the employer, and supply the training when needed.
And the three year certification validity still remains.
Forklift Training Schools in Brampton
To make it convenient for you, we've prepared this list of training providers together with their addresses and contact info.
Durham Truck & Forklift Driving School Ltd - 150 Atkins Cir, Brampton, ON, Canada, 1 866-350-0220
Best Canadian Truck & Forklift Training Centre Inc - 26 Automatic Rd, Brampton, +1 905-799-7333
Great Dixie Driving School - 286 Rutherford Rd S #1, Brampton, +1 905-671-3633
Forklift Training and Licensing Services - Brampton, ON, +1 905-782-5252
UK & Truck & Forklift - 2150 Steeles Ave E, Brampton, +1 905-791-8500
Ontario Truck Training Academy - 76 Sun Pac Blvd, 647-367-0066 or 1-800-753-2284
Occupational Safety Group Inc. - Fairfield Inn & Suites, 150 Westcreek Boulevard., 519.850.4000, 800.815.9980
Canadian Truck Training And Forklift - 7270 Torbram Rd, 905-673-7200
Air Ride Academy Truck and Forklift Training - 256 Rutherford Road N, (416) 910-7601
Federal Training Centre Inc. - 6-295 Queen St. E. Suite #478, 1-888 683-8007
P.G. Driving School - 8 Automatic Road, 905-791-9100
Elite Training Company - Brampton, Ontario, (905) 846-5509
Worldwide Truck Driving School - serves Brampton and other cities and towns, (416)-741-1515
Not all courses are the same. When choosing a school, you just have to make sure you will be trained in the exact forklift truck you want to use. The training course must be specific to type of forklift you want to operate.
The cheapest doesn't mean the best. Do not sacrifice quality training over money. You can take a more comprehensive approach, learn more the course, and pay a little more just to be assured of best quality forklift training.
There ae also lots of schools in Ottawa where you can take the training.
Salary of Forklift Operator
A licensed forklift operator in Brampton can receive as much as $15 - $17 per hour. If you exhibit more skills and knowledge, the employer may offer you higher wage. An experienced driver can be appointed as internal safety trainer. That means, employer can offer you more.
To Conclude This
Forklift driver will always be in demand in Brampton, there's no shortage of vacancies. Business and companies have to move and transported goods and materials, and skills like your will always be highly sought after. The only way to get accepted for a job to become a forklift certified person.
Getting licensed will increase your chance of better salary and job promotion. It is your doorway to better opportunity in the future.