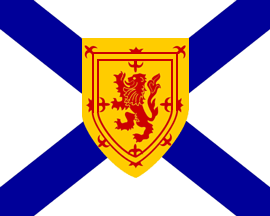 Driving forklift is a very heavy safety concern for both the authorities and employers in Nova Scotia. During operation, there are a lot of unwanted things that can happen, from minor injury to a serious accident, if proper protocols are not complied with. Forklift license is a requirement when driving a lift truck. The certification of the operator proves his knowledge and capability to handle the machine.
If you are looking for a job, then driving forklifts is a long-term career that you can rely on. The demand for talents like yours is always in demand in oil and gas refinery, construction sites, manufacturing warehouses, and processing facilities.
This tutorial will guide to apply and obtain your license, we will help you to get through that.
Obtaining the Forklift License
In Canada, the training course must be provided by the concerned province. An operator can have a certification of training but in order to have a valid certificate, he must take a formal evaluation. This sort of assessment must be done specific to the truck he is intending to drive and to the workplace where he is intending to operate.
If you're employed, the license you obtained from the company can only be used as a ticket for that particular employer only. It is not transferable. Don't take it as a disadvantage but it is a great evidence that you can show to another prospective employer if you switch job.
In order for you to have a transferable license, you can enroll in a training school. The certification the school issues can be used wherever you want to work, as long as you intended to work in the province where you took the license.
Attend the course that meets the CSA standard. The forklift course you've chosen will provide yo with the confirmation or certificate after completion. The content of the course includes classroom lectures, written exam, hands-on driving practice and evaluation. You will complete all four phases to obtain your license.
Forklift Training Schools in Nova Scotia
An individual who is seeking a forklift license can register for the training course at the school nearest to his location. Here are the top schools in NS:
Liftow Limited – Training Division| 110 Wright Avenue Dartmouth NS B3B 1R6, Office (902)469-6721 ext 5223 | Cell 902-818-4225 | fax (902)464-3874,

Nicole Patterson

– Business Development Manager, Atlantic Canada

Commercial Safety College – Masstown, (902) 662 2190, daily training schedule available
Maritime Environmental Training Institute – Sydney, 902-539-9766,
Nova Scotia Community College – Available in Pictou, Lunenburg, Marconi and Lawrencetown Campuses, Cost is $275, contact 902-491-4911
Safety Services Nova Scotia – (902) 454 9621, cost of training for non-member $190
Hurricane Industrial Inc. – Dartmouth, 1-800-463-7100
NS WHMIS Training – Online training cost $95.00, 1-800-465-3366
Macfarlands - Halifax, 902.454.9351; Dartmouth, 902.468.2999
Farm Safety NS - Bible Hill, (902) 893-2293
McKenzie College – Bridgewater, 1-902-530-3606
Prime Material Handling – Dartmouth, 902-468-1210
Ennis Safety Services – Kentville, 902.678.1510
Retraining of Forklift Operators
The new standards cover the important components safety program and its implementation. It covers the procedure for operator training, requirements for safety trainer, maintenance of the fork truck and service technicians.
Here are the changes to the new standards.
The retraining requirement for the operator is now every three years, while periodic evaluation is 18 months after the previous training.

Retraining is also done when there's a new type of truck introduced in the workplace. The training must highlight the controls, uses, and operations of the truck specific to it.

When the workplace changes, retraining should be done to all concerned operators. This kind of training occurs when the operation is in full swing. In months when there are lots of productions that must be met.

When operators are examined and tested and found out to be lacking sufficient knowledge and skill, retraining must be done to correct the lapses and mistakes.
Minimum Health Requirements of Forklift Operators
All forklift drivers, whether new or seasoned, must meet these basic prerequisites before he could be certified to drive the truck.
Operators must have a good vision. If you have a vision impairment, it should be corrected by wearing glasses or contact lenses.

It is common for people to have a hearing problem. Operators can use a hearing aid. Having a hearing impairment doesn't restrict you from doing your job.

Driving lift truck for long period demands an operator to be physically fit and complete. Operators are expected to drive the truck safely if you have any physical injury (inborn or accidental) that could hinder the safety of operation, you are not allowed to operate.

If the operator has been taking medication for a long period of time for whatever illness he has, the operator must disclose it to the superior to determine the ability doesn't affect by the medication.
Wrapping it up
It is very essential to have a document like a license to prove your knowledge when operating forklifts. Most of the companies are safety conscious now. They prefer those people to man the job with readied certification. Employer can give a better salary if you can demonstrate professionalism and competency toward your job.
Other Towns of Nova Scotia
Amherst, New Glasgow, Truro, Yarmouth, Wolfville, Stellarton, Antigonish, Port Hawkesbury, Stellarton, Port Hawkesbury, Halifax, Cape Breton, Bridgewater, Kentville, Antigonish, Wolfville, Westville, Stellarton, Pictou, Lunenburg, Kentville, Digby, Bridgewater, Berwick,